May 1, 2011 11:01 pm
Tweet
Lately we've been working on expanding our GPU coverage to include more GPUs that aren't directly sold to consumers discretely or as part of a package. Up until now we've mostly focused on 4 classes of GPUs: Desktop, Mobile/IGP, High Performance Computing (HPC), and we've spent some time dabbling with System on a Chip (SoC) GPUs for smartphones/tablets/netbooks. This range of products mostly covers the different GPUs seen in consumer products and in commercial supercomputing, but there is still a large gap in there for non-consumer business uses. This is the embedded market, and today we're expanding our GPU coverage to include those GPUs.
Kicking off our coverage of embedded GPUs is AMD's Radeon E6760, which is launching today. The E6760 is the latest and greatest AMD embedded video card, utilizing the Turks GPU (6600/6700M) from AMD's value lineup. The E6760 isn't a product most of us will be buying directly, but if AMD has it their way it's a product a lot of us will be seeing in action in the years to come in embedded devices.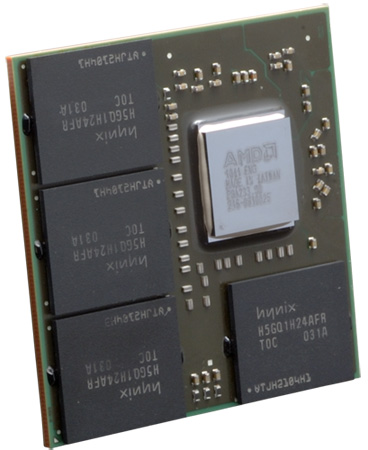 TAGS: GPUs